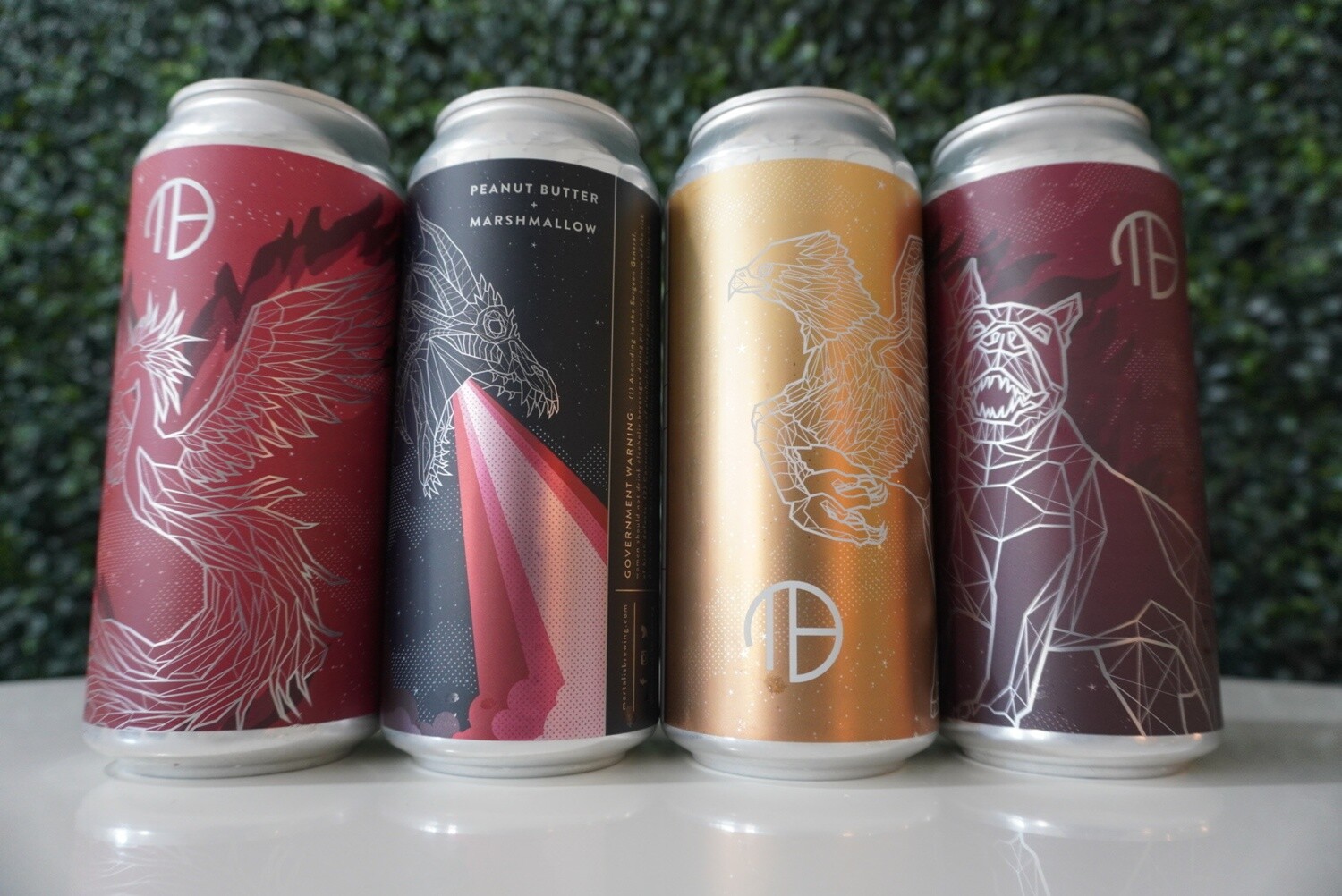 Mortalis - Mixed 4 Pack - Cerbrus, Hippogrif, Hydra Sandwich, Phoenix Fruited Sours
SKU 233B4D78TWKSR
Product Details
Cerberus - This Fruited Sour blends together ripe raspberry, blueberry, and blackberry, creamy milk sugar, and marshmallows to create berries & cream in a glass. May our favorite 3-headed hound always stand watch over the underworld!

Hippogrif - This fruited sour blends tropical light fruits with creamy sweet flavors. We have blended passion fruit, orange, and lime puree with marshmallows for a tart creamsicle finish. One-part eagle and one-part horse

Phoenix- This Fruited Sour blends strawberries and lime together to form a vibrant colored smoothie. Inspired by a classic cocktail, it is thick and has fresh out of the blender vibes.

Hydra- This Fruited Sour blends passion fruit, mangoes, and peaches together to form just one of this monster's many heads. Keep your eyes peeled for even more flavor combinations

Save this product for later