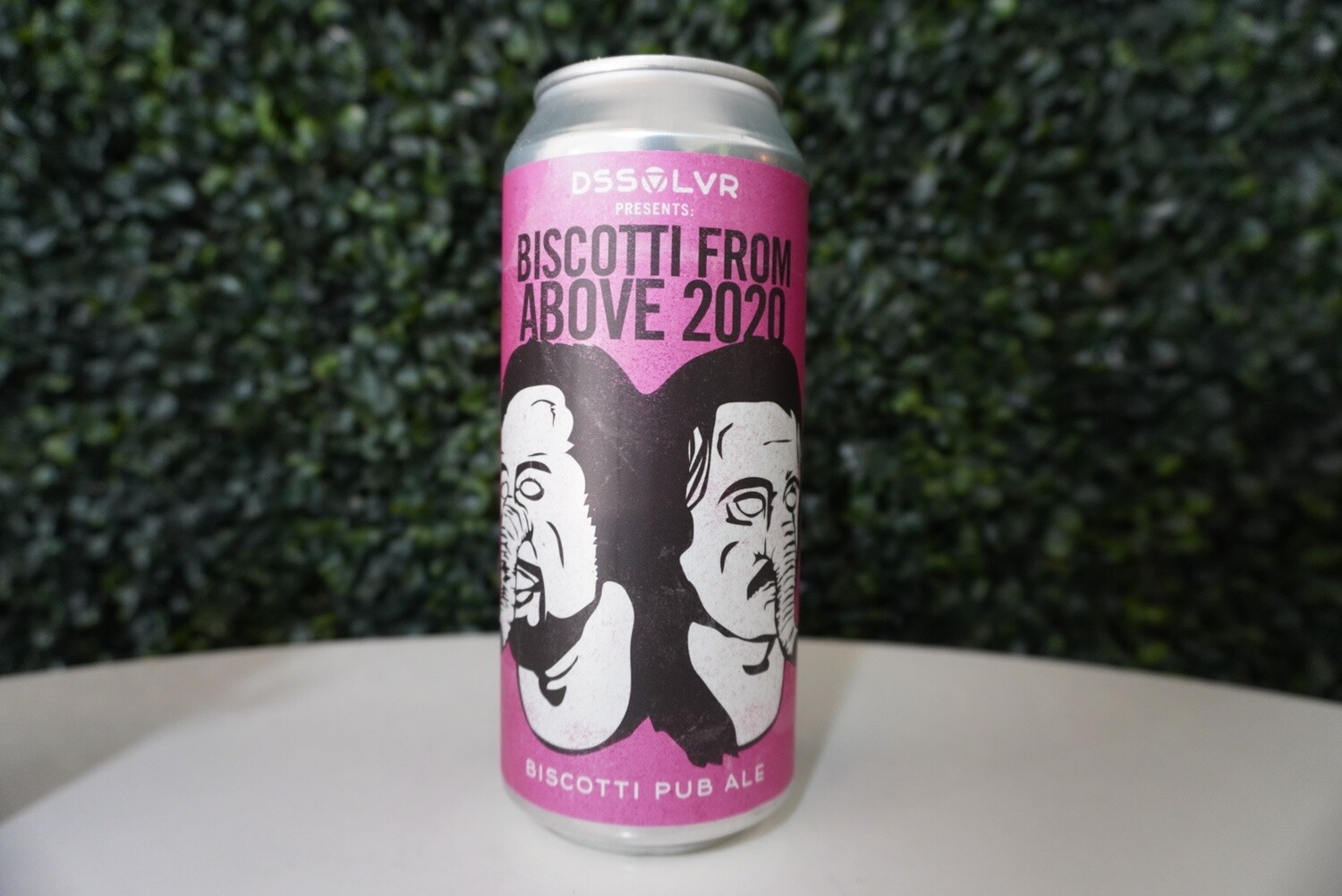 DSSOLVR - Biscotti From Above - English Pub Ale - 3.8% ABV - 16oz Can
SKU HF1FJBMES55XJ
Product Details
We've known Brandon from 12Bones Brewing for years now, and we tend to geek out on weird beer whenever we get together. Naturally, "Biscotti from Above 2020" is a Biscotti-inspired Pub Ale, and our collab to help celebrate the 15th Anniversary of 12 Bones BBQ.

Mashed with a base of Riverbend Malt Southern Select and Munich with just a touch of Pale Chocolate, hopped with Fuggles and East Kent Goldings, hit aggressively with fresh-roasted Almonds and Vanilla in the Whirlpool, and then fermented with our House English Ale yeast. We gave it a subtle kiss of Cinnamon in the Brite tank for that baked cookie effect, and wow...this tastes like fresh Biscotti with a light chocolate drizzle!

Notes of fresh-baked Almond Biscotti drizzled lightly in chocolate, that smell of a bakery/cafe first thing in the morning, vanilla sugar cookies, fresh-baked multi-grain bread, and just a touch of that classic English noble-hop tea-like character on the finish. HELL YEAH.
Save this product for later